BSPMT Acquisitions
Acquisitions Criteria
BSP Multifamily Trust focuses on acquiring long-term class A/B+ stabilized multifamily investments with a durable and predictable income stream. In addition to direct investments the Fund can provide mezzanine debt, preferred equity, joint venture equity and UPREIT solutions. UPREITs offer unique tax advantages and income diversification for sellers.
Property Characteristics
VINTAGE: 1990s & newer
UNIT COUNT: 200+
DEAL SIZE: $30M+
GEOGRAPHICAL FOCUS: Top MSAs with focus on FL, NC, SC, TN, & TX
CONSTRUCTION TYPE: Garden style & mid-rise
Investment Qualities
Target Markets
Stabilized Historical Operations
Rent Growth
Low Capex Requirements
Predictable Cash Flow
Contact the BSPMT Acquisitions Professionals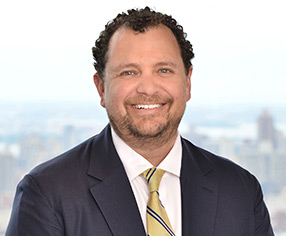 Michael Comparato
Managing Director, Head of Real Estate
212.588.9404

View Bio >
Heidi Kormann
Managing Director, Real Estate
404.952.2523

View Bio >
UPREIT stands for umbrella partnership real estate investment trust. BSP's Multifamily UPREIT Program offers owners of multifamily apartment communities a way to contribute their properties to BSPMT on a tax-deferred basis in exchange for an equity interest in BSPMT's operating company. Tax laws are subject to change. You should obtain investment, financial, legal, and tax advice and conduct a diligent investigation of information material to you before making any decisions regarding a potential UPREIT transaction.